A handy guide for tripping through India from North to South.
Planning a trip to India? We've put together this featured blog article covering destinations from North to South India, as a handy guide giving you insight and inspiration along the way. Ready, steady, go!  
Explore Manali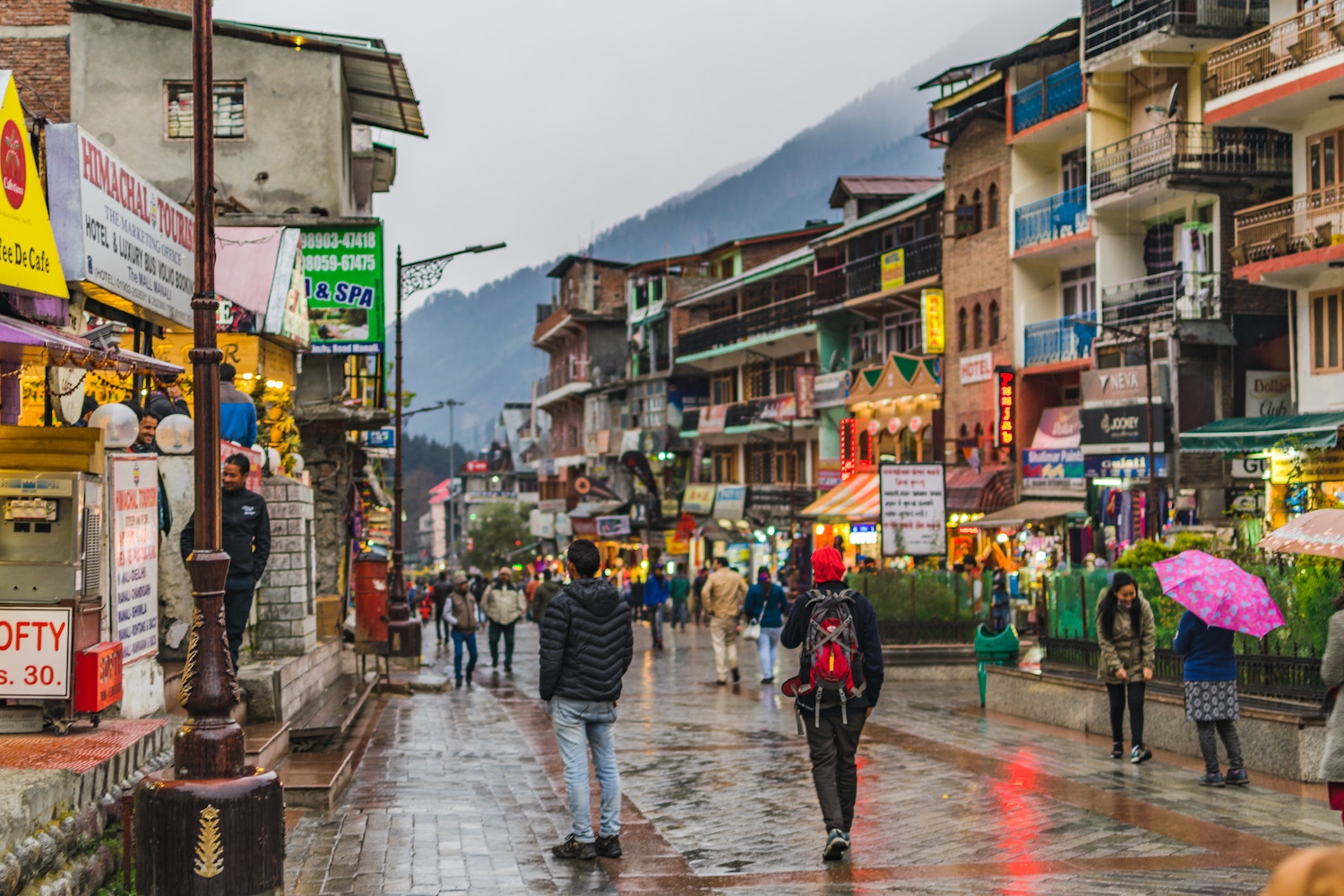 Situated in northern India's Himachal Pradesh state, lies the Himalayan destination town of Manali, enticing happy hikers, hippie spirited and hopeless romantic travellers for a diversity of compelling reasons!
Reasons to visit Manali
Breathtaking scenery of dramatic surrounding snow covered mountains.

A perfect environment for romantic getaways and fresh mountain air.

An adventure playground offering hiking, climbing, trekking, skiing and rafting.

Summer scenic sights of melted glacial waters that run down the mountain streams into the powerful Beas River.
Top 5 Sights in Manali
Hadimba Temple

Manu Maharishi Temple

Museum of Himachal Culture & Folk Art

Nature Park

Von Ngari Monastery
FEATURED ACCOMMODATION IN MANALI: 
Facing the snow covered majestic Himalayas, is the stone and wooden White Mushroom Manali hotel. Look forward to breathing in clean and crisp mountain air, and gazing out over jaw dropping scenery of surrounding mountains and the sparkling starry night skies. Offering 7 luxurious bedrooms, complete with TV, bathroom, tea & coffee facilities.
White Mushroom Manali Website | Email : customercare@whitemushroomholidays.com | Tel : +91 782 782 4444
Explore Mashobra
Quietly tucked away at a height of 7700 feet, Mashobra is a a green and lush expanse in Himachal Pradesh , northern India. Its exclusive location ensures a bare minimum of human activity and the expansive natural environment provides travellers with a once-in-a-lifetime and liberating experience.  If a chilled and peaceful getaway is your flavour, don't miss Mashobra which is also in close range of the beautiful Shimla.
Reasons to visit Mashobra
Unparalleled natural and scenic beauty - uplifting the senses.

Mashobra is quiet and peaceful, offering a true relaxing vacation.

Being immersed in Himalayan wilderness is a restful retreat for the soul.
Top 5 sights in Mashobra
Reserve Forest Sanctuary

Wild Flower Hall

Mahasu Devta Temple

Mahasu Devta Temple

The Presidential Retreat
FEATURED ACCOMMODATION IN MASHOBRA:

Mahasu House is a captivating and exclusive hideaway nestled amidst the scenic forests of Mashobra. A true haven for those wishing to escape the pressures of daily life and be immersed in nature on a grand scale. In the midst of the Himalaya's, Mahasu House offers an opportunity to bask in personalized hospitality and completely restore the soul. Situated at a mighty height of 8000 feet, - one couldn't get closer to heaven.

Exuding old-world charm, Mahasu House blends in effortlessly with the breaktaking surroundings of Mashobra. A passionate romance of wood and stone, the hotel interior is carefully crafted in classic décor,embracing eco-friendly features and the use of local, sustainable resources.
Mahasu House Website | Email: aw@mahasuhouse.com | Tel: + 91 98 1601 7100

Explore Rajasthan
If there was ever a jewel in the crown of India, Rajasthan is it! Landscapes splashed with once-upon-a-time palaces and soldiers forts to rainbow coloured festivals and natural wildlife encounters - a reflection of India at her vibrant and beautiful best.
Reasons to visit Rajasthan
Be enriched by the kaleidoscope of colours that dominates the culture & lifestyle.

Step back into time to a land of Kings, where medieval history tells stories of old.

The historical monuments, palaces and forts delight cultural travellers.
Top 5 Sights in Rajasthan
City Palace in Jaipur

Amber Fort in Amber

Hawa Mahal in Jaipur

Jantar Mantar in Jaipur

Keoladeo National Park
FEATURED ACCOMMODATION IN RAJASTHAN:
Bijay Niwas Palace is a captivating and charming heritage hotel, hidden amidst vast exclusive orchards and farmlands. Being family-run, it ensures their guests are welcomed in an authentic Indian hospitality manner, warming the hearts of guests the world over. Truly remote and miles away from the nearest town, Bijay Niwas Palace is a haven away from the crowds, in a floral and natural setting. This is a place were serenity and time-out are the order-of-the-day.
Bijay Niwas Palace Website | Email: bookbijayniwas@gmail.com | Tel : +91 844 828 5363

Nestled on the banks of Lake Pichola in arguably the most romantic city in Rajasthan, Udaipur, is the magnificent Lake Pichola Hotel. This special city is famously known as the 'City of Lakes', gleaming in its abundance of marble palaces, manicured gardens and picturesque lakes. The Lake Pichola Hotel is an ideal gateway for travellers to this remarkable region - all wrapped up in luxurious surroundings, stylized decor and world-class hospitality. A truly exclusive palace hotel experience, for those that have a taste for feeling like royalty:-)   
Lake Pichola Hotel Website | Email : reservation@lakepicholahotel.com  | Tel : +91 294 243 1197
Explore Mumbai
Home of the story of Shantaram, as Gregory David Roberts so poetically describes as 'Millions of dreams were born there, around us, every day.  Millions of dreams die there, and were born again. The humid air was thick with dreams, everywhere, in my Mumbai. My city was a steaming, sweltering hothouse garden of dreams.' Formerly Bombay, Mumbai is saturated with people from every walk of life, in an eccentric melting pot of culture and ambition. It is India's financial hub, commercial epicentre and religious pulse point.
Reasons to go to Mumbai
For the sheer delight of experiencing one of the world's most eccentric, diverse and furiously energetic cities.

Attractive for lovers of some of the grandest colonial-era architecture on the globe.

It's a treasure trove of hidden markets, bazaars, restaurants and nightlife.
Top 5 Sights in Mumbai
Taj Mahal Palace

Elephanta Island

Sanjay Ghandi National Park

Iskcon Temple

Chhatrapati Shivaji Terminus
FEATURED ACCOMMODATION IN MUMBAI:
Aptly named, the Grand Hyatt Mumbai is grand in every sense of the word. It is an iconic contemporary lifestyle destination, graciously developed on 12 acres of greenery in the Kalina region of Mumbai. Conveniently located between the business district of Bandra Kurla Complex and Mumbai airport, providing an ideal luxury hotel experience. Anticipate extraordinary moments at this luxurious Mumbai hotel, offering diverse dining options, extensive leisure facilities, meeting rooms for business travellers, an international shopping hub and a host of rejuvenating and recreational facilities.
Grand Hyatt Mumbai Website | Email : mumbai.grand@hyatt.com | Tel : +91 22 667 61234

Hyatt Regency Mumbai is one of the leading luxury airport hotels in Mumbai and indulges its esteemed guests in contemporary luxury and convenience. From the spacious, stylish guest rooms to world renowned hospitality, they ensure that their guests make the most of being away when they stay with Hyatt. Top end facilities and amenities abound, and the Hyatt Regency Mumbai remains the ultimate airport hotel when travelling to Mumbai, India.
 
Hyatt Regency Mumbai Website | Email : mumbai.regency@hyatt.com  | Tel : +91 22 6696 1234
Explore Candolim, Goa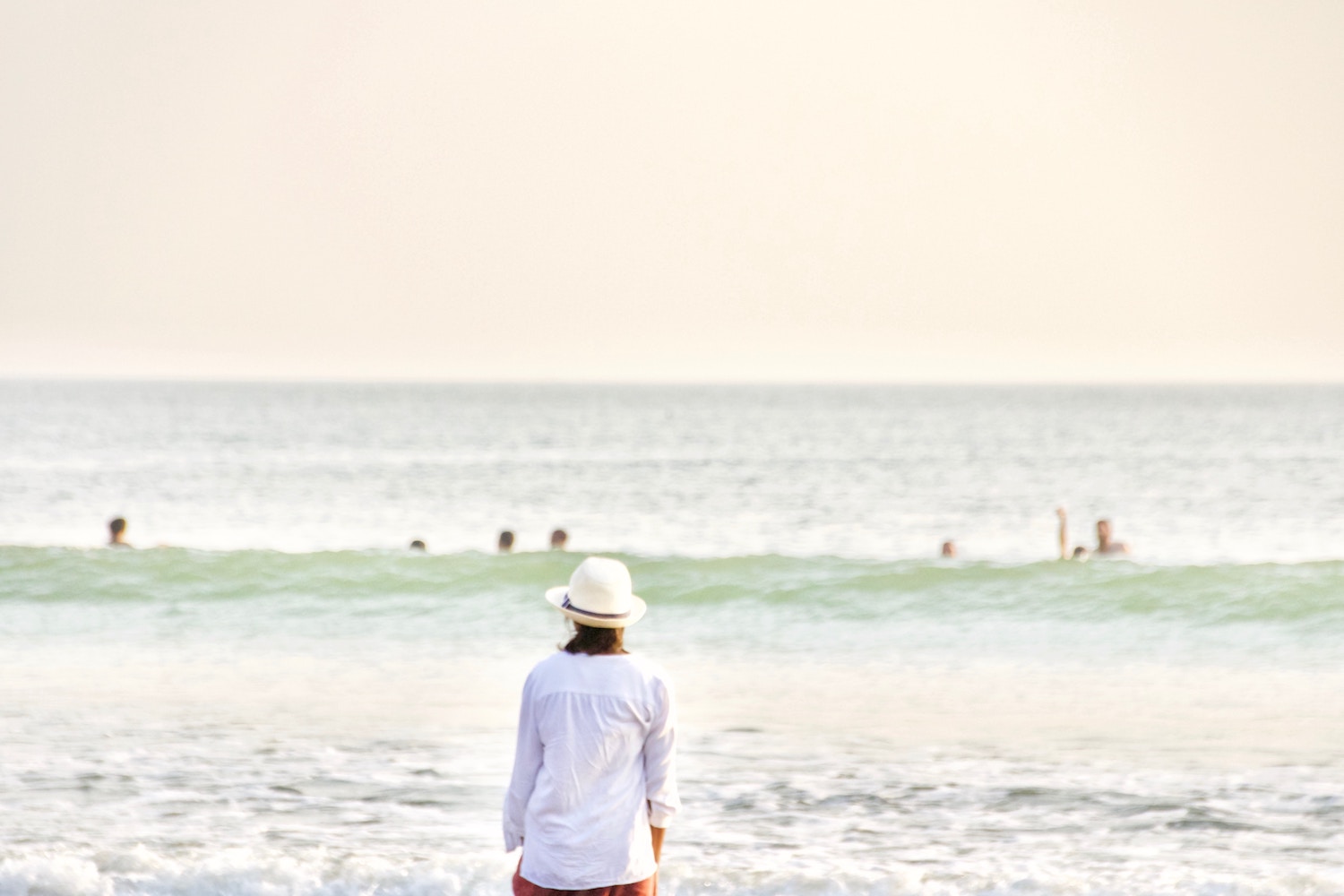 In the western Indian state of Goa, you'll discover the small town of Candolim. Perched on the shore s of the beautiful Arabian Sea, it is most known for the famous Candolim Beach and to the north, Calangute Beach. Its rich in historical buildings giving insight into a bygone era, and also home to the regions resort and holiday village.
Reasons to visit Candolim, Goa
Prolific nightlife and brilliant restaurants to explore.

A perfect beach holiday for sunbathing, the occasional dip complete with strings of wooden beach huts along the sandy beach stretch.

It enjoys a very calm and relaxing atmosphere and is an ideal base from which to explore the surrounding area.
Top 5 Sights in Candolim, Goa
Chapel of St Lawrence.

Aguada Fort

Candolim Church

Candolim Beach

Church of our Lady of Hope
FEATURED ACCOMMODATION IN CANDOLIM, GOA:
 
Peacefully located just outside of the famous Candolim Beach, is this charming 4 star luxury resort in Goa - De Alturas Resorts. It's in their nature to make everyone feel at home (so true of Indian hospitality!), and they do this well, offering beautifully luxurious surroundings and all the necessary facilities to make your stay just perfect.
De Alturas Resorts Website | Email : reservations@resortdealturas.com | Tel : +91 0832 6717676

Explore Bengaluru
One of India's most developed and progressive cities is the cosmopolitan city of Bengaluru, vibrant with shopping, dining, nightlife and a blessed climate! It's a welcome retreat for tired travellers who have come through the harder areas and are in need of some creature comforts. Quirky cafes and hipster craft beer joints are the perfect place to mingle with the locals - it's a great city for that.    
Reasons to visit Bengaluru
Cosmopolitan business and social scene

Striking Victorian-Era architecture

Good infrastructure for visiting tourists
Top 5 Sights in Bengaluru
National Gallery of Modern Art

Cubbon Park

HAL aerospace Museum and Heritage Centre

Lalbagh Botanical Gardens

Janapada Loka Folk Arts Museum
Featured Accommodation in Bengaluru

When the defining philosophy of an establishment is 'a Guest is to be served as God', (a direct translation of "Athithi devo bhava" - you know you're in for a sublime experience. Its this philosophy that underpins every service they offer, keeping spirituality and a connectedness to the divine an integral part of their existence. Shreyas Yoga Retreat invites guests on a journey of self discovery, restoration and holistic wellness.
Shreya's Yoga Retreat Website | Email : reservations@shreyasretreat.com  | Tel :  +91 9916 110434
Explore Ketti Tamil Nadu
Ketti is the tiniest little town nestled in a beautiful valley, in Southern India. Expect a natural paradise of rolling mountains, misty mornings, serene lakes and greenery as far as the eye can see.
Reasons to visit Ketti
Perfect for nature lovers.

An ideal destination to unwind and have solitude and peace.

A great stop-over while journeying through majestic India.
Top 5 Sights in Ketti/Ooti
Upper Bhavani Lake

Emerald Lake

High Field Tea Factory

Hidden Valley, Coonoor

Nilgiri Mountain Railway
FEATURED ACCOMMODATION IN KETTI:
A gracious home-away-from-home styled B&B, The Clive & Curzon, is a wonderful retreat when travelling to or through this region. Sip on delicious homegrown Indian tea on the wrap around verandah overlooking the dark green woods and mountain ridge, or cozy up with a book in the sun-bathed bay window. Experience the charm and delight of this southern Indian B&B gem.
The Clive & Curzon Website | Email : info@thecliveandcurzon.com | Tel : +91 98886 40000

Explore Mysuru
The iconic city of Mysuru, one of South India's most enchanting, is best known for its architecture, majestic mountains and extravagant royal heritage. This beautiful city attracts travellers from all corners of the world, in celebrating the annual 10 day Mysore Dasara, visiting its World-Heritage listed palace and to learn the art of Ashanta yoga. Its deeply entrenched in tradition, and the atmosphere is characteristically filled with spices and incense.   
Reasons to visit Mysuru
Best destination for yoga practitioners

Incredible historical sight seeing

Participate and experience the grand Mysore Dasara festival
Top 5 sights in Mysuru
Mysuru Palace

Keshava Temple

Chamundi Hill

Jaganmohan Palace

Brindavan Gardens
FEATURED ACCOMMODATION IN MYSURU:
On the banks of the Kabini River, across acres of peaceful green countryside, lies the Ayur Yoga Eco Ashram. This is the ultimate destination for aspiring yogi's to become skilled practitioners of the yoga lifestyle, being consistently rated as one of the best in the whole of India. You can lose all the highly imposed rigid manuals, guidelines and traditional rules - here the focus on simplicity and practical application, making yoga approachable in everyday life. True to its nature, the accommodation offer is a selection of 35 wooden and eco cottages and rooms that embody simplicity and serenity.
Ayur Yoga Eco Ashram Website | Email : info@ayuryoga-ashram.com | Tel : +91 911 040 6042
Shew! What an incredible journey through this majestic and magical country - we'd love to hear your travel experiences in India:-)